The Cubeletto of Rapallo.
The cubeletto is a dessert of the Rapallina tradition, composed of soft shortcrust pastry with a quince heart.
CUBELETTI.
The cubeletti or gobeletti are shortbread desserts filled with fruit jam, generally quinces. They have the shape of small baskets, made up of special molds. Traditional specialty of some Ligurian towns such as Cogoleto, Finale Ligure and Rapallo which claims some authorship, specifically coining the denomination "cubeletto di Rapallo" which since 2012 has obtained the municipal denomination of origin.
The Cubeletto di Rapallo differs from the others for its particular and well-defined shape as well as for the use of the characteristic quince jam.
(source Wikpedia)
in 2012 the "Cubeletto di Rapallo" obtained the Municipal Denomination of Origin, or DE.CO.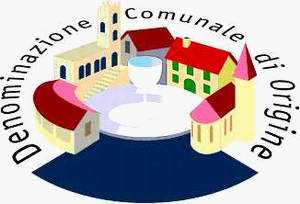 This specification in the final declaration of the ingredients and the traditional form.
CUBELETTO 
Rapallo claims its authorship, since in the historic local "Caffè Pasticceria Canepa 1862" it has been produced since 1862.
INGREDIENTI:
For the pastry dough: soft wheat flour – spelled flour (optional, maximum dose 30%) – Italian fresh cream butter – category A fresh eggs – caster sugar – grated lemon peel in leaf – untreated – salt up to marine.
For the filling: Italian quince jam.
Truncated cone shape with external circumference 6.5 cm, and internal 5.5 cm and maximum height 2 cm.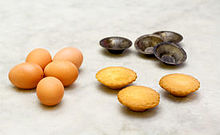 The Cubeletto of Rapallo.
Where to taste it?
CAFFE' PASTICCERIA CANEPA 1862
Piazza Garibaldi, 41 – 16035 Rapallo (GE)
Tel. 0185.50508 – 393.9727075
PASTICCERIA CAFFE' CRISTALLO
via Giustiniani 12, 16035, Rapallo (GE)
Tel. 0185 57852