La gastronomia locale propone piatti a base di pesce, sempre fresco perchè fornito ogni mattina dai pescatori del luogo; ottimi sono i gamberi rossi di Santa Margherita, una delle prede più ambite e saporite di questo tratto di costa, per il quale è stato conferito l'IGP l'indicazione d'origine protetta.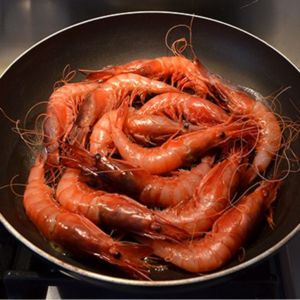 Gamberi in padella
Ingredienti: 1 kg di gamberi imperiali di S. Margherita Ligure, 2 spicchi d'aglio vestiti, 1 foglia di alloro, 1 noce di burro, 2 cucchiai di olio extravergine, 1 cucchiaio di zucchero, abbondante pepe bianco macinato grosso.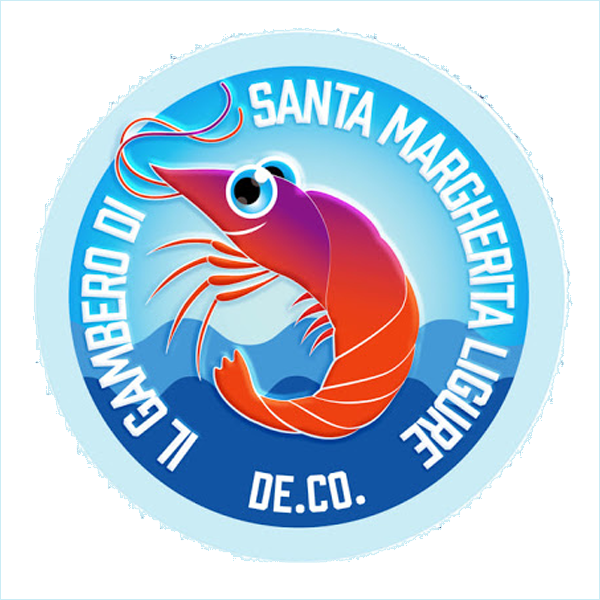 In una padella bassa scaldate l'olio con l'aglio e l'alloro, quindi disponete i gamberi e cuocete due minuti per parte a fuoco vivo. Gettate l'olio e, nella stessa padella, fate sciogliere la noce di burro con lo zucchIn a low frying pan heat the oil with the garlic and bay
leaf, then place the shrimps and cook for two minutes per side over high heat.
In same skillet, melt the butter with sugar and white pep-per.
Put the shrimps in a serving dish and pour the hot sauce over.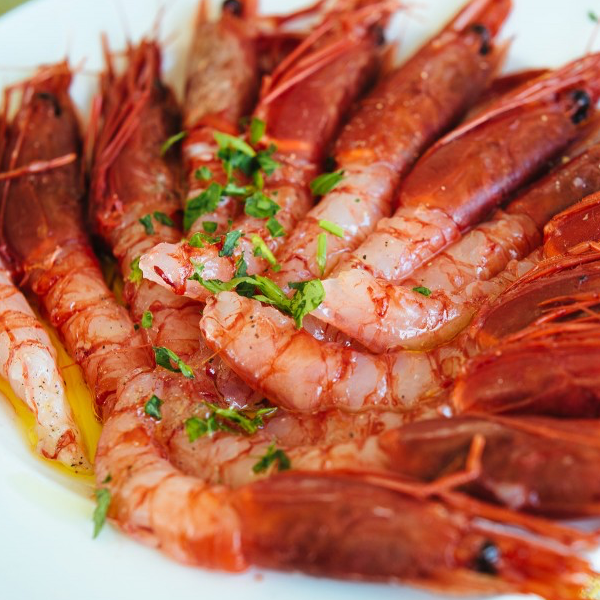 Gamberi rossi di Santa
Variante: adatta anche per arricchire un primo piatto, ad esempio in foto con spaghettoni e pomodorini.