The "Money" Souvenir / Souvenir "Money"
Villa DURAZZO – CENTURIONE
with historical note
it is on sale for € 4.90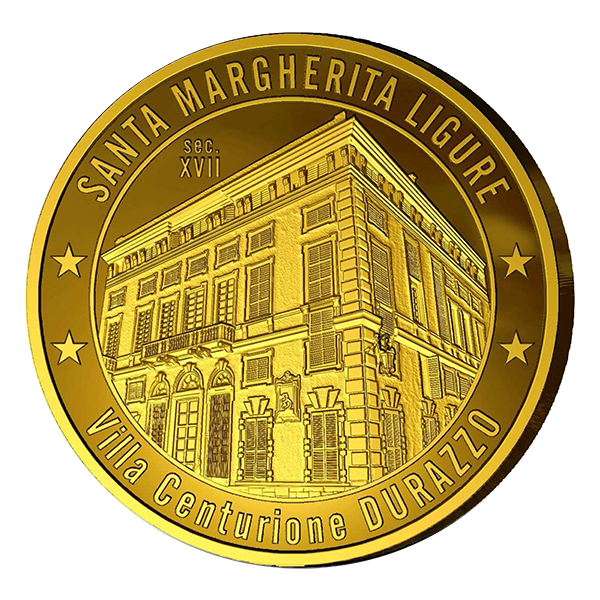 Currency villa Durres
Villa Durazzo-Centurione is located in a lovely location in the center of Santa Margherita Ligure.
Construction began in 1608 on the client of the Marquis Gio Luca Chiavari and then passed ownership to the Marquis Durazzo who expanded it in 1678 following the style of the famous arch. Galeazzo Alessi.
The Villa consists of a cubic base, topped by a pyramid roof, and is placed on a small hill from which dominates the marina and the old village of Corte enjoying a beautiful panorama of the sea in front and the entire east coast.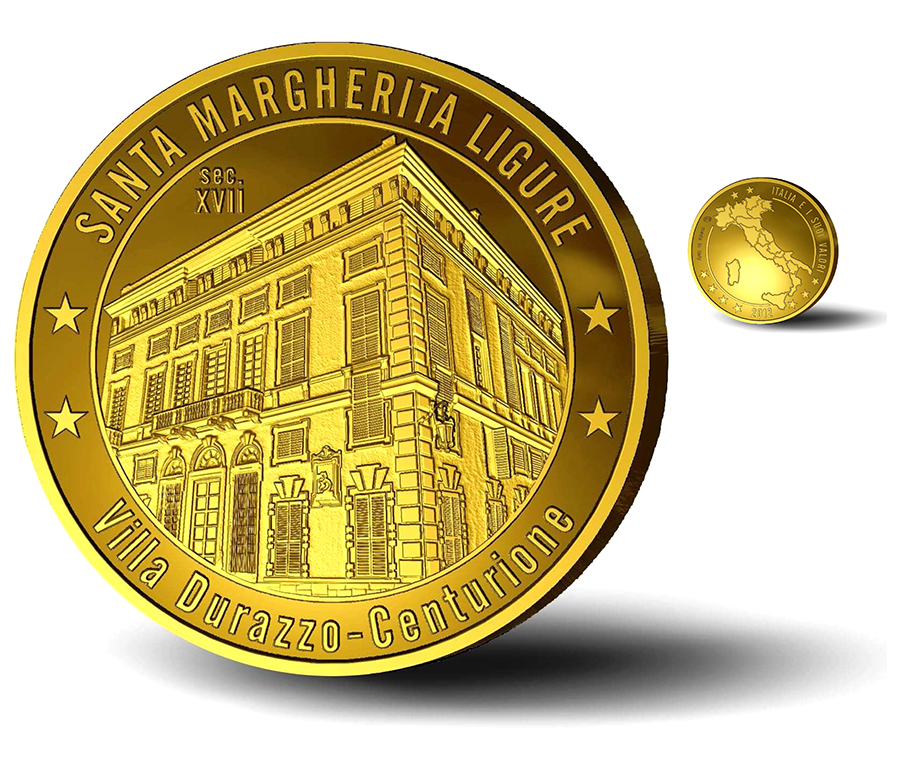 Villa Durazzo-Centurione is surrounded by a vast 17th-century park in which there is a magnificent Italian garden with paths in typical Ligurian cobblestone called "risseu", enriched with exotic plants and neoclassical marble statues.
The Villa Durazzo-Centurione became the possession of the Centurion principles (and hence the double name Durazzo-Centurione) and towards the end of the nineteenth century temporarily home to the Grand Hotel hosting several famous personalities of the time.
In 1973 it became the property of the municipality that destined it for the seat of important cultural events and international congresses.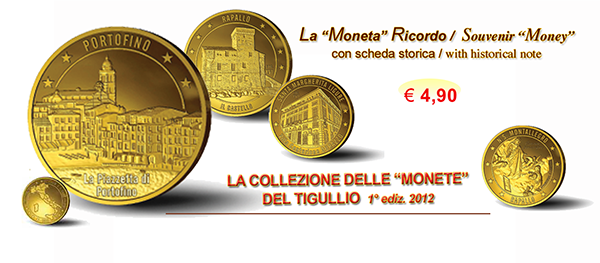 The souvenir coin has a reproduction of ITALY on the back
Packaged in blisters with historical card with information in Italian and English
Other coins are part of the collection:
– La Piazzetta di PORTOFINO
– Villa CENTURIONE DURAZZO di SANTA
– N.S. di MONTALLEGRO (padrona di Rapallo e dintorni)
– Il Castello di RAPALLO