FOCACCIA WITH GENOVESE OIL
The Genoese Focaccia, in dialect "a fügassa", is a delicious salty leavened specialty typical of Ligurian cuisine
---
Ingredients: 1/2 Kg of flour, 30 gr. of brewer's yeast, 1 dl. of extra virgin olive oil, salt.
---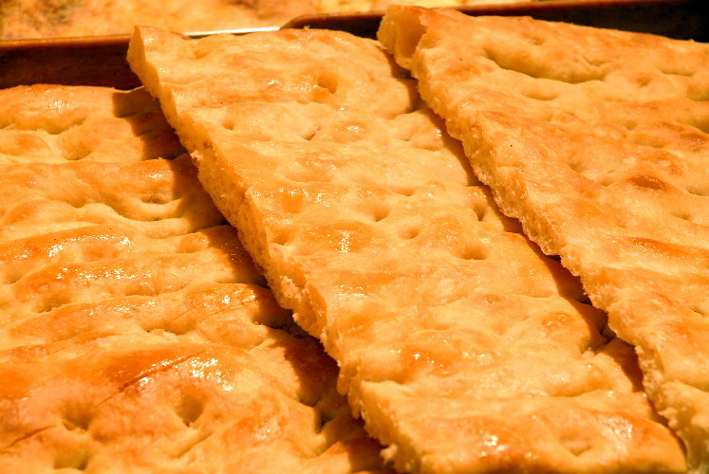 Prepare a mixture of flour, brewer's yeast and water; once the leavening has occurred, spread it on a baking tray (previously greased with oil) making sure that its thickness does not exceed 2 cm .: Press the whole surface of the focaccia, sprinkle it with a veil of oil, distribute a little water and salt and then cook it in a 240 ° hot oven for about twenty minutes.
---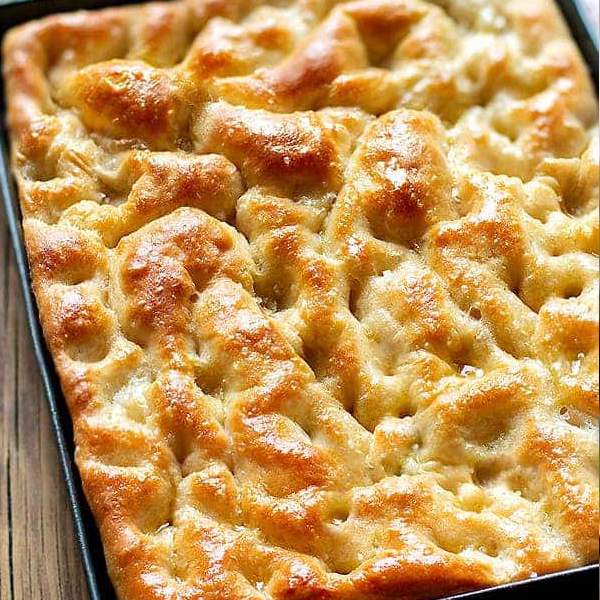 ---
The Genoese focaccia, well marked alveoli, stands out because before the last leavening it is brushed with an emulsion composed of extra virgin olive oil, water and coarse salt.
It can be eaten already for breakfast, as a "break fast" in the morning or as an appetizer-appetizer.
It is traditionally accompanied with a small glass of white wine, "o gianchetto" (pronounced [u ʤaŋˈkettu] in Ligurian).
It is customary (not typically Genoese) to soak the focaccia in cappuccino or milk as breakfast.
---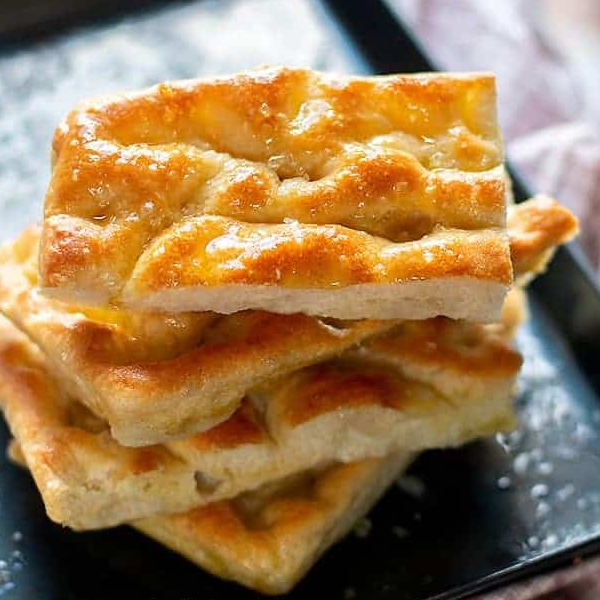 ---
Focaccia Genovese – Variants:
The focaccia with onions is very widespread, a food of ancient traditions in the most popular districts of Genoa and the usual meal of the harbor unloaders because it is able to satiate a lot, as the onion blocks the hunger stimulus receptors.
Traditional are focaccia with olives (above the focaccia and not in the dough, as for onions) or with sage (in the dough) or with rosemary (in the dough).
The fugàssa co-o formàggio (in the dough), focaccia with cheese, typical of Recco, cannot be considered a variant of the Genoese focaccia as it is produced with unleavened dough.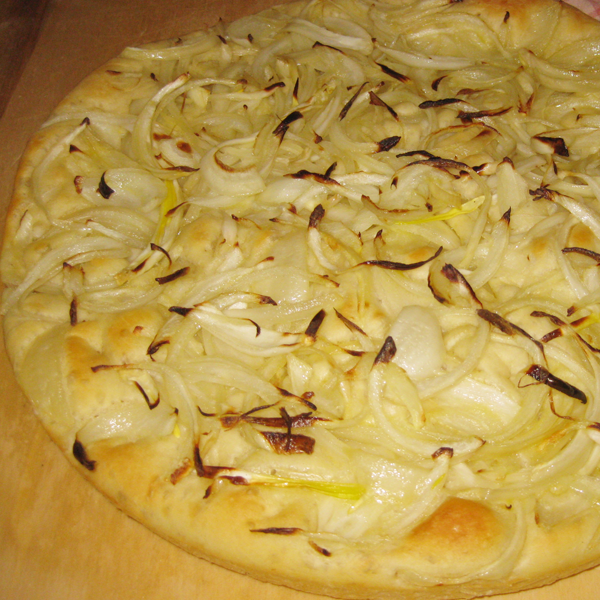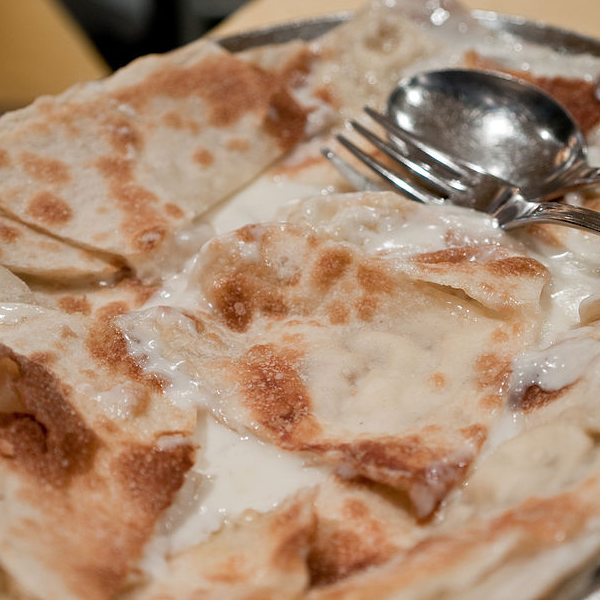 ---