GIRAMONDO Room & breakfast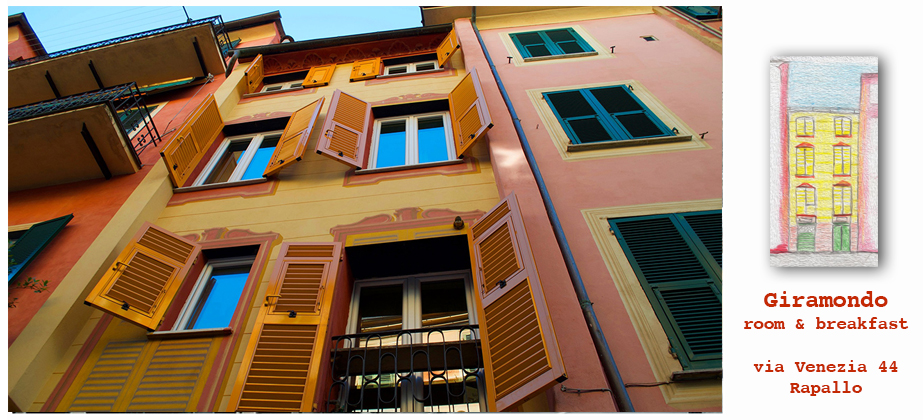 GIRAMONDO
Room & breakfast in Rapallo
Giramondo – Soggiornare con Stile
giramondorapall@gmail.com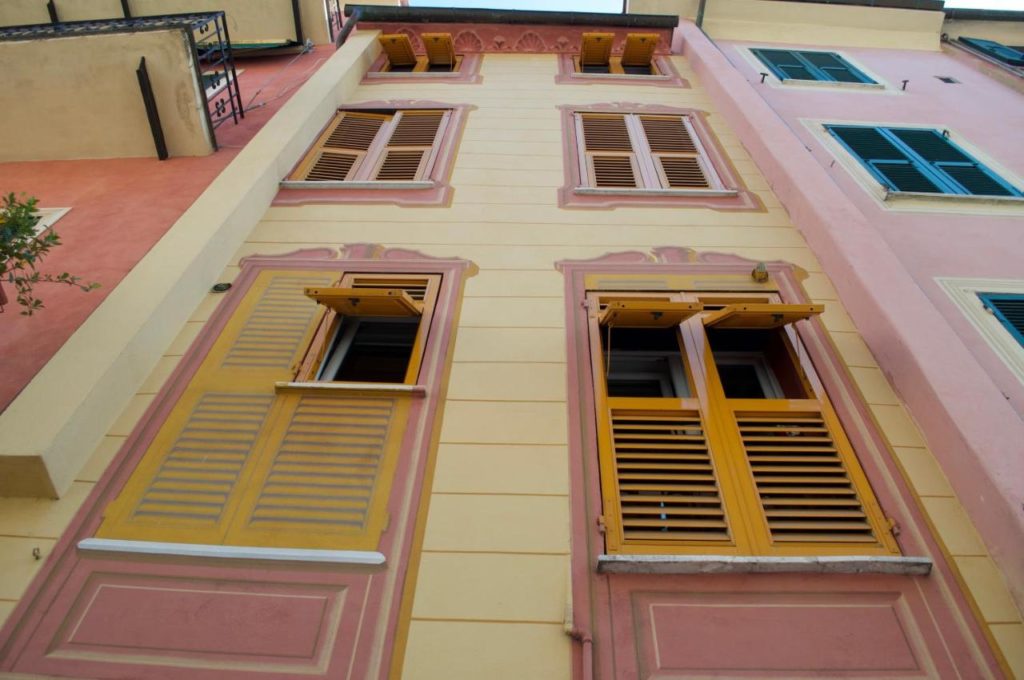 Giramondo room & breakfast

Born from the passion of a first-person traveler. When we move away from our environment, we explore the world with new eyes. We want to discover different cultures, taste typical foods, see the natural or historical beauties of a locality or simply relax. For all this it is essential to have a place to return to feel at home after a day spent discovering. Giramondo was born to be a space of culture, in a comfortable and clean environment for all those who love to travel. Our rooms have a unique design, in a symbiosis between the history of a period house, which since the end of the eighteenth century has admired the changes in the historic center of Rapallo and the modern interior decoration materials. In Giramondo, our goal is to make you feel welcome and fall in love with the fabulous Ligurian lands.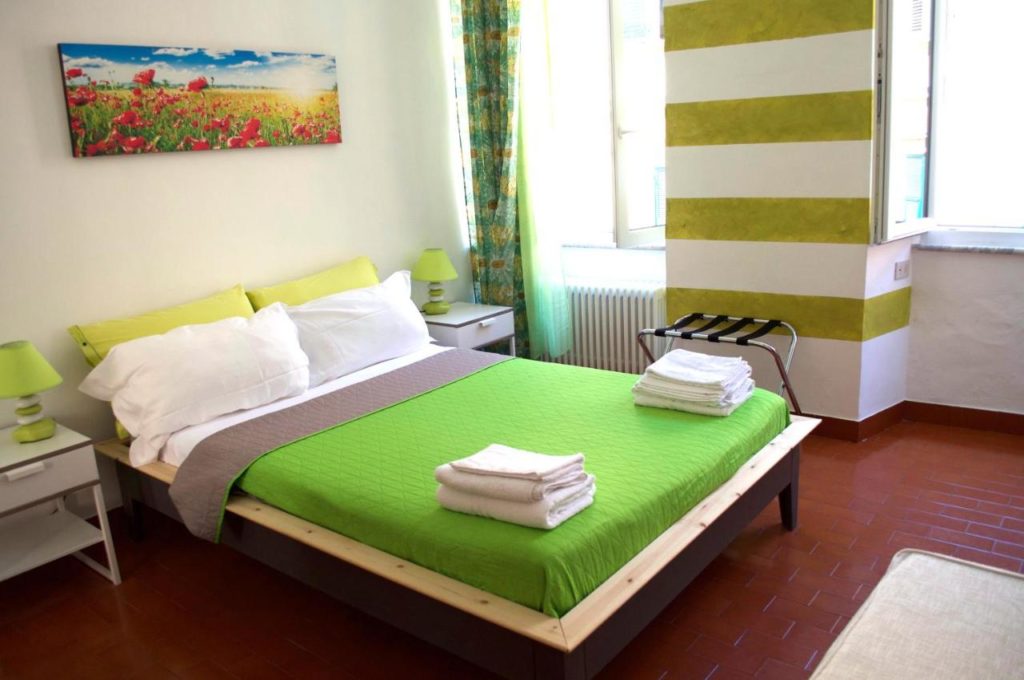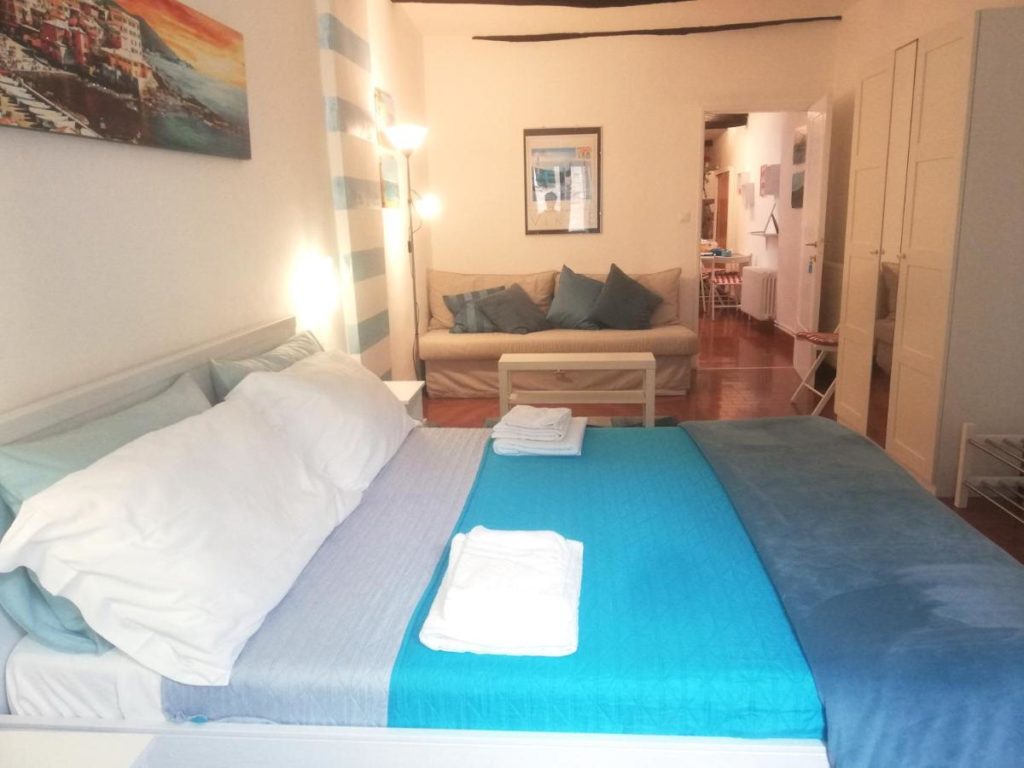 Giramondo room & breakfast

is a picturesque Genoese house on 3 floors in the historic center of the city of Rapallo, a few meters from the railway station, the bus station, a few meters from the taxi stand and the promenade for the mooring point for tourist boats.
In addition, Genoa airport is about 40 km away and Pisa airport 150 km away.
Car parking near the center.
Panorama of Rapallo
Rapallo is a thriving town in the heart of the Gulf of Tigullio, 25 km from the capital Genoa, 7 km from Portofino, 40 km from the Cinque Terre.
Giramondo room & breakfast

it is a small structure that has a comfortable double bedroom that can accommodate up to 3 people.
Double bed and single bed.
It has a well-equipped dining corner (mini fridge, sink, coffee machine etc.) and a comfortable private bathroom with shower.
The attic floor is independent and has 2 double bedrooms:
° the first has a large double bed for 2 people
° the second family room can accommodate up to 4 people.
The floor is enriched with a shared refreshment point equipped with mini fridge, sink, coffee machine etc. expertly equipped to prepare a decent breakfast.
A comfortable and equipped bathroom with a large bathtub is available on the attic floor.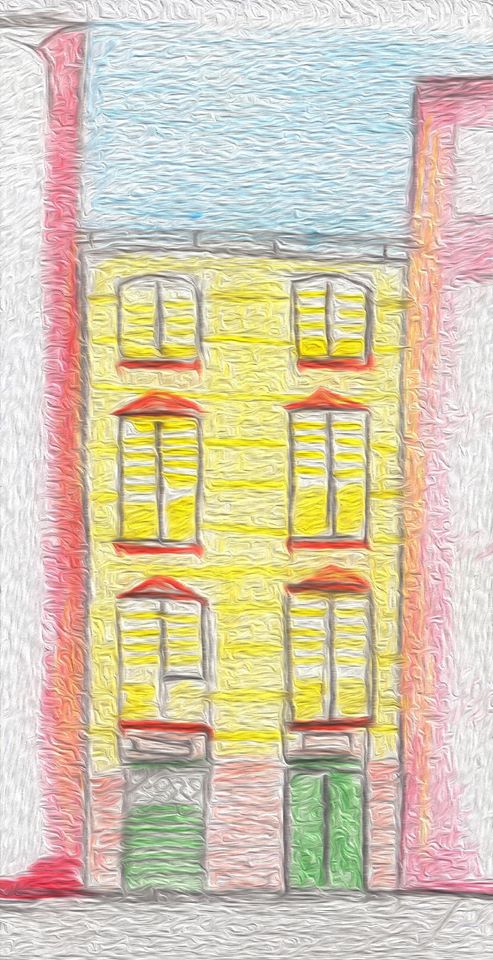 Giramondo room & breakfast

it is equipped with a heating system to be used also in winter.
The structure does not have an air conditioning system, only powerful fans for the hottest summer days.
Rapallo e il Golfo del Tigullio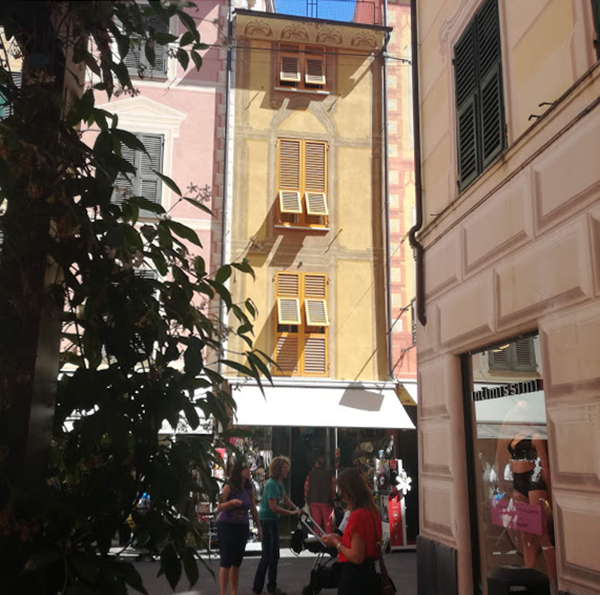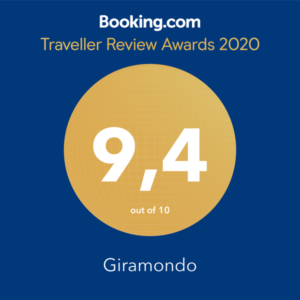 Traveller Review Awards 2020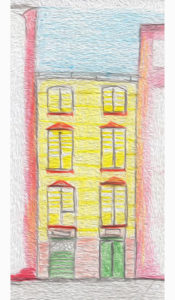 Giramondo
room & breakfast
Un importante riconoscimento da parte dei nostri ospiti.
Un grandissimo grazie! Con le vostre recensioni ci donate la motivazione e le idee per essere sempre migliori.
Live Giramondo, Stay Giramondo!

A great recognition from our guests! A big Giramondo thank you. With your reviews you motivate us to give our best and improve!
Live Giramondo, Stay Giramondo!