Anchovies are among the most common fish and dishes prepared in Genoa with such species of fish are often considered to be of poor cuisine; yet the characteristically salty taste adapts to every course, from the appetizer to the second.
This is the recipe for anchovies and pine nuts linguine.
---
Linguine anchovies and pine nuts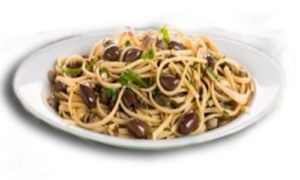 ---
INGREDIENTS
400g linguine
70g lightly toasted pine nuts
12 fillets of anchovies in oil or 6 fillets of sub-oil anchovies
100g sub-axal capers
3 tbsp oil
2-3 cloves garlic
200g pitted taggiasche olives
plentiful parsley
Salt
freshly ground pepper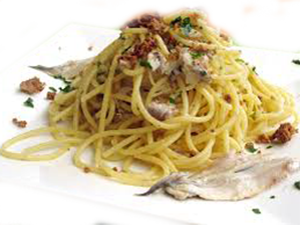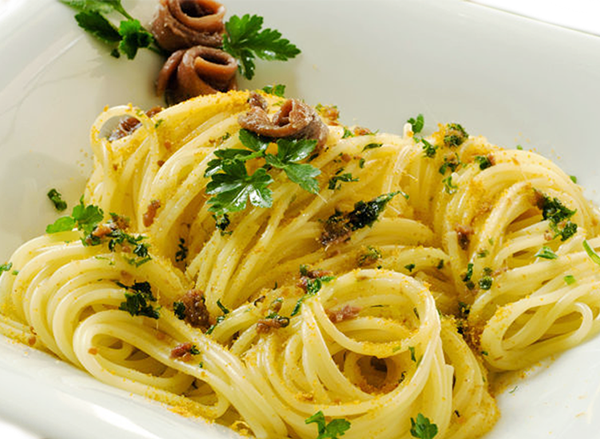 ---
The anchovy and pine nuts linguine are made in a few minutes: while the pasta cooks in plenty of salted water you can prepare the seasoning of this first tasty dish. A few minutes of cooking in the pan and here are anchovies, capers, pine nuts and olives are ready to enrich the freshly drained linguine. With all their, fulfilling, flavor. Enjoy your meal!
HOW TO PREPARE: ANCHOVY AND PINE NUTS LINGUINE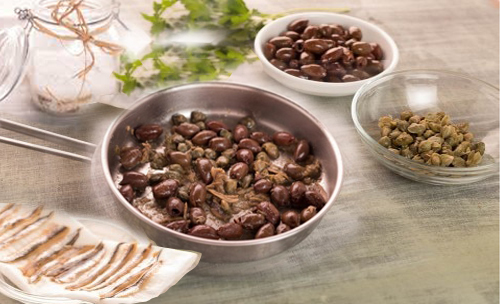 ---
Proceedings
Prepare the sauce:
remove the salt from the capers with running water and then leave for about 1 hour immersed in cold water. Drain and dry. Rinse the anchovies under running water and let them dry on a sheet of kitchen paper.
In a pan heat the three tablespoons of oil and let the garlic cloves brown, then remove them and add the olives and capers. Combine the anchovies and let them melt, crushing them with the help of a spoon. Remove the bowl from the heat and set aside.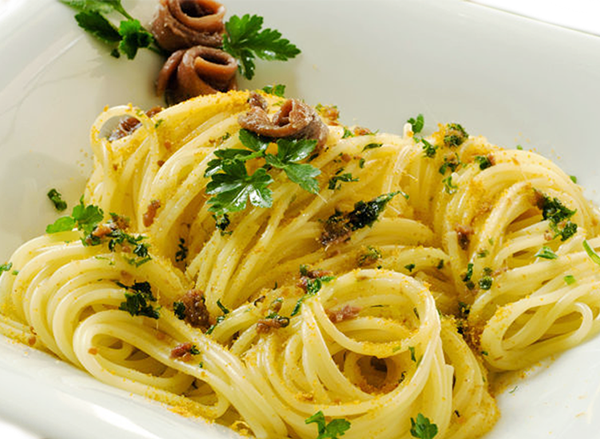 Boil the linguine al dente in plenty of salted water at boil, drain them, transfer to the serving dish and season with the sauce heated at the time, sprinkle with the pine nuts, finely chopped parsley and pepper.
Serve at the table.