The SHRIMPS IN PAN
The local cuisine always offers dishesof fresh sh, brought each morning by local shermen, especially the excellent red prawns of Santa Margherita, the most popular and tasty prey of this stretch of coast, for which the IGP was awarded the protected indication of origin.
---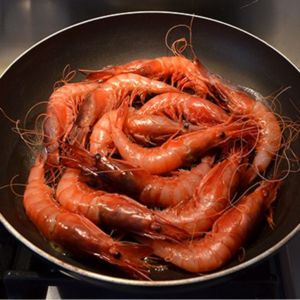 Gamberi in padella
---
Ingredients: 1 kg of imperial prawns of S. Margherita Ligure, 2 cloves of garlic, 1 bay leaf, 1 tablespoon of but-ter, 2 tablespoons of extra virgin oil, 1teaspoon of sugar, coarsely ground white pepper.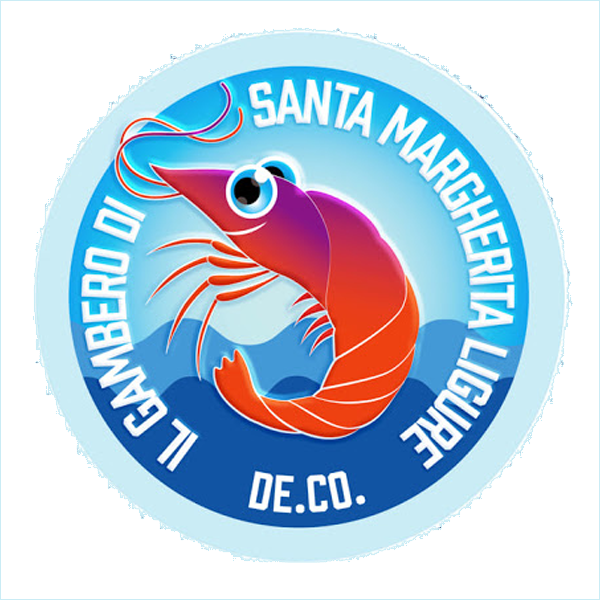 ---
---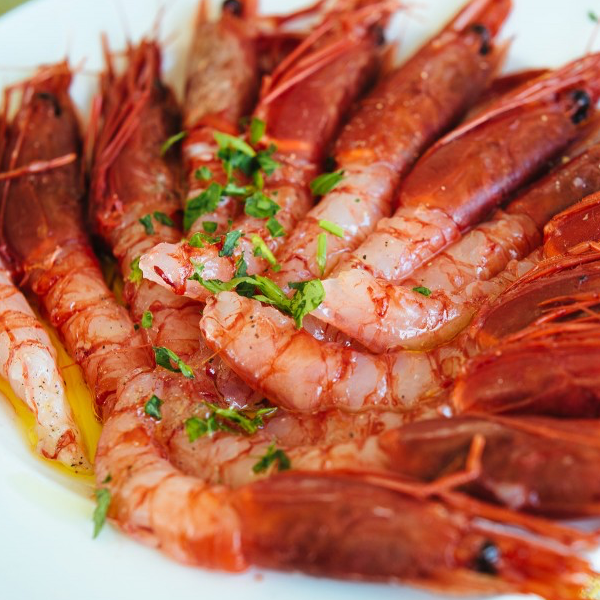 ---
In a low frying pan heat the oil with the garlic and bay leaf, then place the shrimps and cook for two minutes per side over high heat.
In same skillet, melt the butter with sugar and white pep-per. Put the shrimps in a serving dish and pour the hot sauce over.
---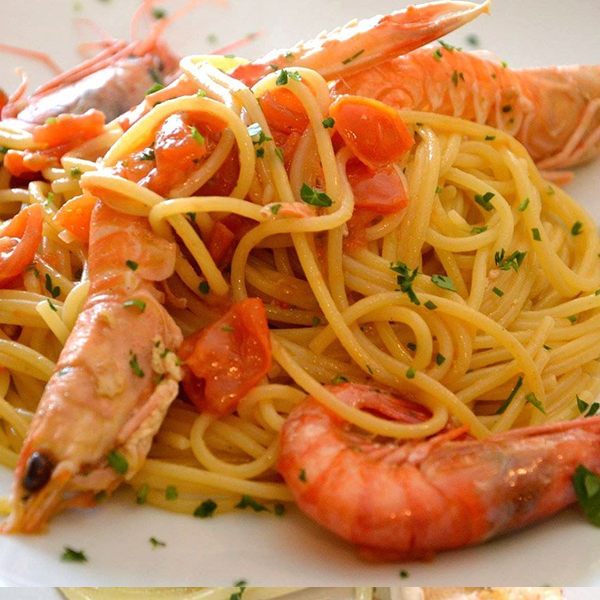 ---
Variation: also suitable for enriching a first course, in example photos with spaghettoni and cherry tomatoes.
---